TLDR: Since July 2014, Amazon has used Kindle Unlimited to transfer $5 billion to itself that would have otherwise gone to authors and publishers under the traditional ebook sales royalty arrangement.
Our original plan for Castalia House, launched in 2013, was to focus entirely on publishing ebooks. After all, ebooks were the future, the technologies were only going to improve, and the level playing field of Amazon allowed even a solitary self-publisher to compete with the star authors of the Big Five publishers. The industry analysts even projected that total US ebook revenues would rise from $2.34 billion to $8.6 billion by 2018!
Sure, there were some minor concerns about Amazon's launch of 47 North and other genre publishing imprints in 2011, especially since its cherry-picked authors seemed to be sitting at the top of the various bestseller lists for inordinately long periods of time, but no one, besides the Big Five, was at all concerned about Amazon, which was making around 35 percent of every ebook sale, turning on the writers who were making the Kindle platform so successful and making bank by doing so. It was a win-win situation, or so everyone thought.
In retrospect, that unnecessary desire to take advantage of the ability to offer its own products on its own platform was the tell that everyone missed, including us.
Kindle Unlimited was launched in April 2014. And while many authors were dubious about putting their books into the exclusive Kindle Select program, Castalia House initially regarded it with indifference. It seemed harmless, and a potentially good way to reach new readers, who might become future buyers once they became familiar with new authors through the monthly all-you-can-read buffet. My original response was as follows:
My initial impression is that this is excellent for serious readers.
Casual readers, book collectors, and fans of particular authors aren't likely to be too fussed about it.
It is horrific for the Big Five publishers and their writers, as their unwillingness to participate indicates.
It's neutral to modestly positive for independent publishers, their writers, and self-publishers.  
However, by December 2014, I'd changed my mind on the last point.
It appears I was correct about the first three points and wrong about the last one. I wasn't aware of the relevant math, but it is entirely clear that $120 < $5,200 and $1.33 < $3.50. The math doesn't work for the writer.
So, my revised conclusion is that Kindle Unlimited is likely to prove massively unpopular among successful self-published writers, of no interest to independent publishers and their writers, and off-limits to mainstream published writers. Barring significant changes, I wouldn't be surprised if Amazon ended up discontinuing it within two or three years. If they don't, Kindle Unlimited will likely become a digital books ghetto filled with little more than romance, porn, and conspiracy theory written by unknown authors who can't draw interest from independent publishers.
Castalia House did end up dabbling a little in the Kindle Select waters for a time, but by 2018, we'd recognized that the situation was an unfolding disaster for every single writer and every single publishing house. That's why we turned our efforts to direct sales, created Castalia Library, and pulled all of our books from Audible and Kindle Select. We don't even sell our ebooks on Amazon anymore, much less participate in the Kindle Select program, and November 2023 was the best sales month we've ever had. Amazon is now entirely irrelevant to us.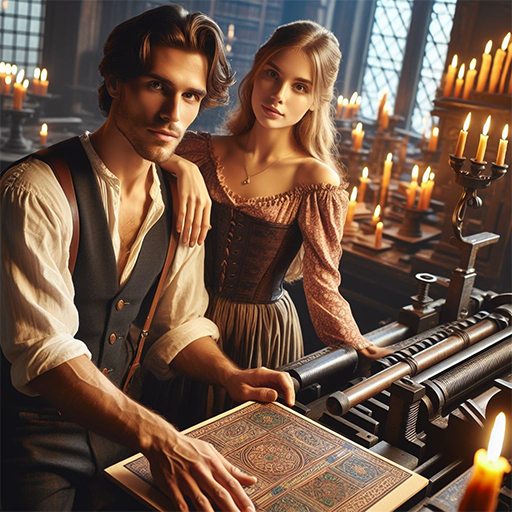 But the overall situation in the publishing industry has turned out to be even worse than we believed it to be, and recall, we believed it was bad enough to entirely jump ship and start building our own distribution network before most people even thought there was a serious problem.
Considerably more details on the next page. If you're a writer, you definitely need to continue reading.
Continue reading

"The Literary Catastrophe of Kindle Unlimited"