The Indie-go-go campaign for the graphic novel by bestselling science fiction novelist Richard Fox and Jon Del Arroz is now live.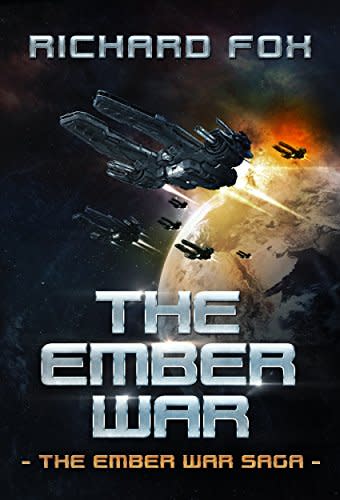 The Earth is doomed. Humanity has a chance.

In the near future, an alien probe arrives on Earth with a pivotal mission—determine if humanity has what it takes to survive the impending invasion by a merciless armada.

The probe discovers Marc Ibarra, a young inventor, who holds the key to a daring gambit that could save a fraction of Earth's population. Humanity's only chance lies with Ibarra's ability to keep a terrible secret and engineer the planet down the narrow path to survival.

Earth will need a fleet. One with a hidden purpose. One strong enough to fight a battle against annihilation.

THE EMBER WAR is the comic book adaptation of Richard Fox's bestselling military sci-fi series. If you like A Hymn Before Battle by John Ringo and The Last Starship by Vaughn Heppner, then you'll love this explosive adventure with constant thrills and high stakes from cover to cover.

This is potentially a major step forward for both Arkhaven and the independent science fiction community, as it is an opportunity for us to work with a broader range of proven creators and an opportunity for them to expand out of the Kindle Unlimited market they currently dominate. If the military SF-reading crowd supports THE EMBER WAR, there is a good chance Arkhaven will seriously consider adapting There Will Be War and other popular Mil-SF series.