It's not quite right to say the NFL is fixed. But it is most definitely tweaked, adjusted, and massaged in order to favor certain teams on certain specific Sundays. I think it's a stupid policy and shows an unnecessary lack of confidence in what would arguably be an even more entertaining entertainment product if left unmanaged.
And I think I speak for every lifelong NFL fan when I say that using fake celebrity relationships with NFL stars to spark female interest in the game is vastly preferable to the previous over-the-top activism on breast cancer and BLM. It's been encouraging to see the complete absence of Ukraine-Russia and Hamas-Israel on the field and in the broadcast booths.
Even the anti-conspiracists are beginning to recognize the way in which the referees are being used to put the league's thumb on the scale.
Amari Cooper drew a flag for getting his thigh pad touched, which negated a forced fumble. Donovan Peoples-Jones drew another one on a ball launched out of the back of the end zone. This pair of calls almost assuredly would have been rejected by a neutral observer in the booth with the ability to view what all of us were watching, that this crew was single-handedly clubbing at the knee a Colts team that was punching way above its weight class. After the game, Colts coach Shane Steichen called the whole experience a character builder. I suppose that's the only way to look at it without becoming a full-blown conspiracy theorist.
The Chiefs pulled off a primetime win over the Jets that ended up being far closer than fans had anticipated. Kansas City escaped with a 23-20 win to improve to 3-1 on the year, but their victory wasn't without controversy. In addition to a questionable defensive holding call against Sauce Gardner, which wiped away an interception, Jets defensive lineman Jermaine Johnson was inexplicably held for a stunning length of time on a play that resulted in a 25-yard run for Patrick Mahomes. Somehow, the officials seemed to not notice Johnson being held for multiple seconds by Donovan Smith. The missed hold would likely explain why Mahomes had so much time in the pocket, which he eventually used to slither free for a first down run.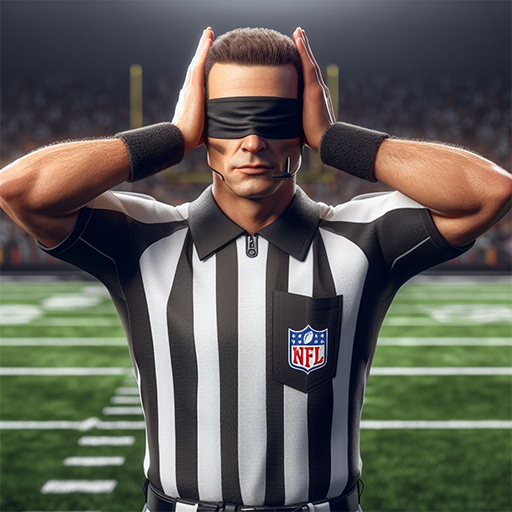 I thought there were a lot of key calls yesterday that were made correctly, and a few that were missed were correct on replay. The refs are clearly capable of doing a good job, albeit only when the league permits them to do so. It's not an accident that so many of the egregious calls and non-calls happened late in the fourth quarter of close games, or that they all went in favor of the league-preferred team.
The fact that it's perfectly legal to script an entertainment product doesn't mean that it's actually more entertaining. Using the refs to protect the quarterbacks is one thing; last year's NFC championship game clearly demonstrated that no amount of protection can be too much given the inability of even a very good team with a sixth-round rookie quarterback to remain competitive without a healthy QB in the modern game.
But bad calls in the fourth quarter on key plays that hand the game to the league-favored team are a turnoff even to the most uninterested parties. Is making sure the Chiefs are 6-1 instead of 5-2 in a division they're leading by four games really worth sacrificing the perceived integrity of the game?