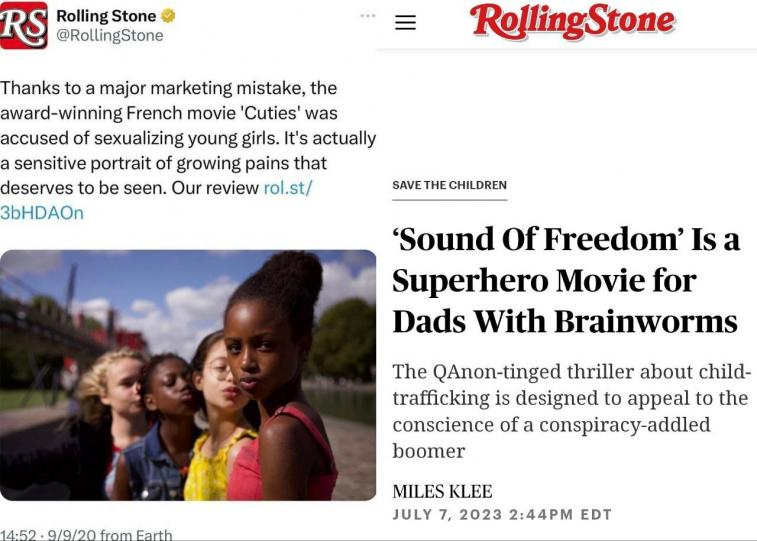 It's fascinating to observe the juxtaposition between the way the media immediately jettisons anyone suspected of possessing Christian beliefs with the way it circles the wagons and aggressively protects accused sexual predators like Jimmy Saville, Cyril Smith, Arthur C. Clarke, Joe Biden, Hunter Biden, Philip Schofield, and the current "BBC Presenter" it refuses to name.
And given what we've already heard in the last year concerning a) abortion and b) transgenderism, I'd estimate it will be about 18 months before we are reliably informed that "pedophilia is a Jewish value".
UPDATE: The BBC is investigating "sensitively". Which is to say, its executives are desperately attempting not to see or hear anything. Notice that it took nearly two months and a public outcry before the BBC executives even began looking into the allegations.
May 19: Alleged victim's family complained to the BBC, asking for the presenter to be told to stop sending their child money.
June X: The accused host allegedly attended a party alongside BBC senior executives.
July 7: The BBC star was said to have been taken off air – but has not been suspended.
July 8: It is revealed the presenter could face a police probe over potential crimes which carry a maximum 14-year prison sentence
July 9: Culture Secretary Lucy Frazer holds 'urgent talks' with BBC boss Tim Davie.
UPDATE: Syria bans the BBC
BBC journalists will no longer be able to legally work in Syria after the country's authorities revoked their accreditation.
This isn't related to the BBC sex scandals, but will likely prove to be an important future vector for reducing the importance of the media and its ability to push an international narrative. If all the BRICS countries follow suit and ban all Western media companies, it will severely restrict their reach, their revenues, and their influence.
Eventually, everyone from individuals to entire nations will learn the necessity of refusing to talk to the media.