Days Left: 24
% of Goal: 126.7 percent
% of Stretch Goal: 63.4 percent
Backers: 207
The MIDNIGHT'S WAR campaign is proceeding smoothly, although not spectacularly. About 10 percent of the people who backed the original ALT-HERO campaign have backed this one to date, which could be attributed to a broad spectrum of reasons, but regardless, we appreciate the support that permits us to continue the series.
It would appear we should have simply done a 96-page story about a black superhero fighting racism, that's what conservatives love these days, right, Anon? If there is one thing we can be sure of, Anon, it's that the market never lies. We obviously should have had bestselling author Mike Pence author the series instead of The Legend Chuck Dixon.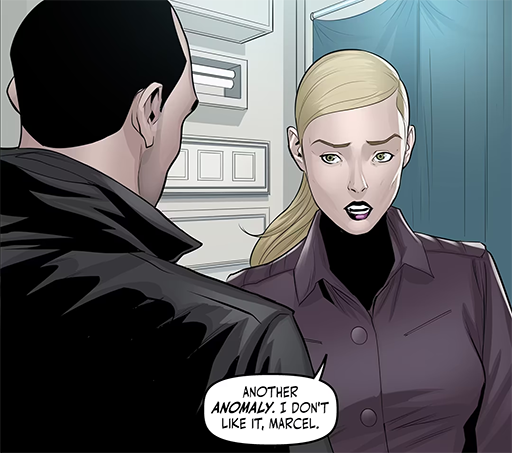 But economic gaslighting is what it has always been and it really isn't any concern of ours what sort of public performance art is being performed. So, below is an image of the inks from MIDNIGHT'S WAR: NIGHT STREETS, which is already well underway. Apparently Celise isn't much more concerned about her colleagues' opinion of her smoking inside than Dynamique is.
And don't forget, you can now obtain the first print edition of SILENZIOSA by backing MW.