First, CASTALIA JUNIOR CLASSICS backers will be pleased to know that a) ebook editions 4, 5, and 6 are now available on the Arkhaven store and can be downloaded at no charge with the same coupon that was utilized for books 1, 2, and 3. If you don't have the code, or misplaced it in the interim, we'll be sending out an email this weekend.
Second, CASTALIA JUNIOR CLASSICS 1-6 leather editions will be bound in August. They will ship in late August/early September. If we have any extra sets, we will make them available in that time frame. And if you're one of the five goatskin buyers, we'll need to get your color selected this weekend, so please send an email to confirm that you still want one.
Third, for Lodi fans, Alex Macris is running a crowdfund for BY THIS AXE: The Cyclopedia of Dwarven Civilization. In this tome you will find the secrets of the great and proud race of dwarves, compiled, codified, and curated for use in your favorite old-school fantasy role-playing game.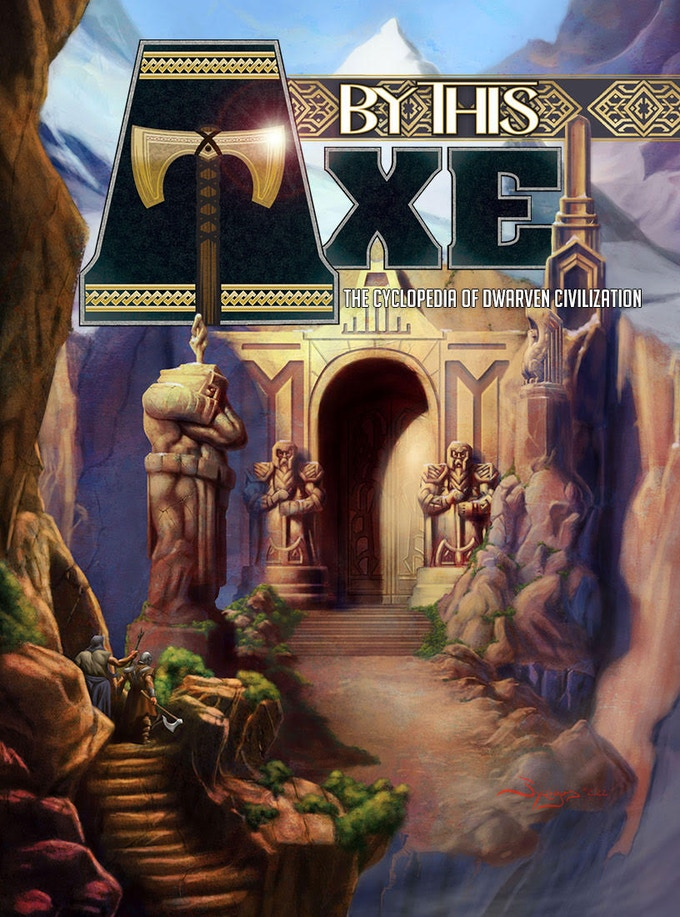 And fourth, Arkhaven's Jon Del Arroz is running a crowdfund for OVERMIND, a science fiction graphic novel. Ayla Rin, Agent of Terra Prime has uncovered a plot against the Imperium! On a faraway colony planet, the governor is linking his populace into an ethernet where they are being mind-controlled by a rogue artificial intelligence that seeks galactic domination! Only Alya Rin can stop this nefarious plot and save humanity as we know it.