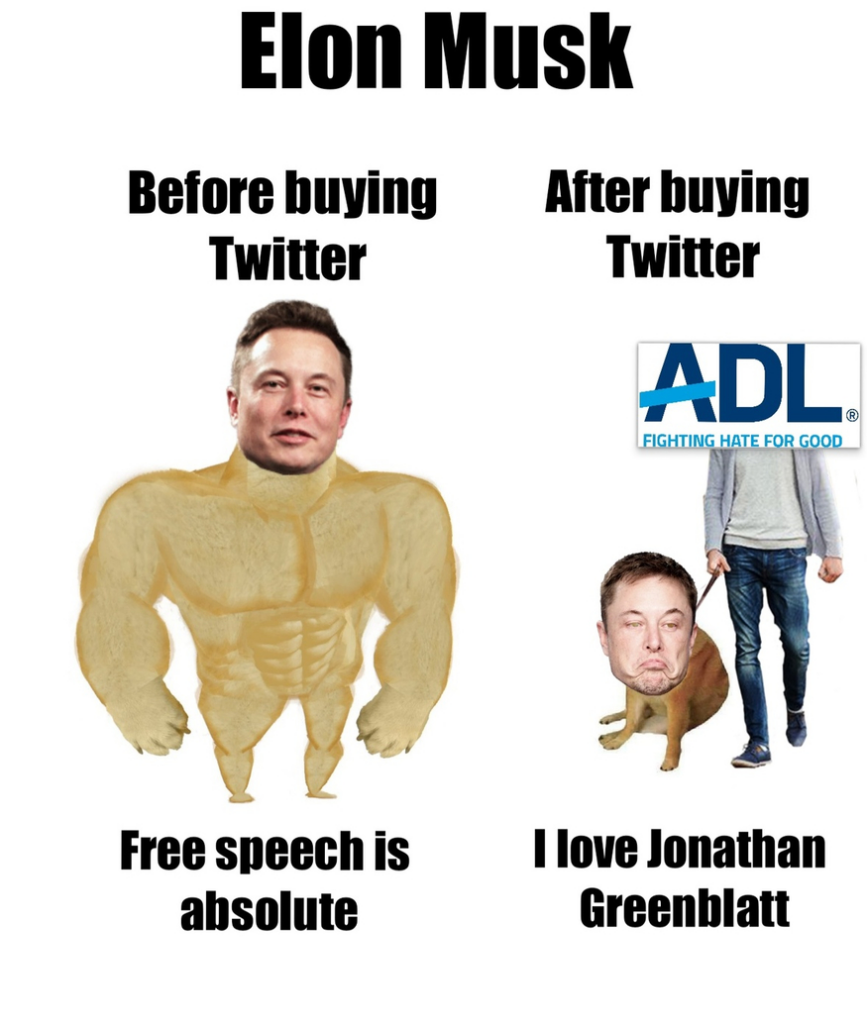 We covered this on the Darkstream last night. There was never any reason whatsoever to believe that Elon Musk – a ticket-taker par excellence – had any intention of standing up against the Prometheans and their determination to control the mainstream media Narrative, which now includes Twitter, Google and Facebook as well as the older organizations like ABCNNBCBS, the NYT, and the wire services.
But the speed with which Musk bowed down before those he serves was a little startling, even for those of us who had zero faith in his intentions. Considering how bad his public behavior is, one hesitates to even try to imagine what the information harvesters must have on him concerning his private conduct.
That being said, it's still nice to see there are some positive consequences of his takeover of Twitter.
Twitter's new owner Elon Musk plans to lay off about half of the social media company's employees in an effort to cut costs, Bloomberg reported on Wednesday, citing sources. According to the report, the cuts will affect about 3,700 of Twitter's 7,500 staff. Employees being let go will reportedly be informed of the decision this Friday.