Some days, it feels like one step forward, two steps back. But today is a Three Steps Forward day, as all of the machines less the final two are arriving at the Bindery. We'll put up some pictures on SG tomorrow, and I'll try to show some on the Darkstream too.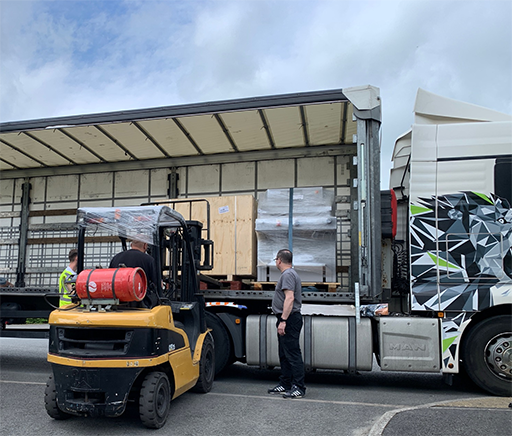 It's going to take a month or three before the Bindery is fully operational, as we need to make some modifications to the location in order to ensure everything is in line with the local codes, train everybody in, then assemble practice books until we meet our quality standards, but today marks the most significant step in the process since the subscribers made the whole thing possible by purchasing Bindery Editions of THE ILIAD and THE ODYSSEY.
As an added bonus, here are the designs for POLITICS and ETHICS covers. As you can see, they will make handsome companions for the recently sold-out RHETORIC, although I'm not entirely certain about the central figure for ETHICS, so it's possible that cover may change somewhat. But the spines are settled and they are going to look spectacular on the shelves as a three-volume set.