A friend who correctly called fake news on Jack Maxey of the false Hunter Biden laptop leak also offered me his take on Elon Musk and his recent actions, including the acquisition of Twitter.
Musk is a premier mechanism by which a certain faction of USG routes around the scleroticism of fedgov.

Most obviously with SpaceX contra United Launch Alliance, but also Tesla to counter Chinese electrotech dominance, Boring Company for post-drone swarm underground warfare, Neuralink for 1) controlling said drone swarms 2) AGI via human brain activity cloning.

His entire portfolio of companies is dual use for military purposes. Twitter is the public infowar arena for the Deep State.

Now Musk and by extension this faction own it.

Difficult to tell if this faction is friendly, neutral or hostile. They appear to me to be at the least not obviously friendly. This will be a public, reasonably sensitive test as to whether they are useful, depending on how they handle banned anti-prog accounts and ongoing anti-prog (note the distinction from rightist) speech.
Considering that Ivan Throne has already managed to get himself banned from the New and Improved Twitter (Musk edition), I am confident that all of Musk's blatherings about FREE SPEECH are nothing more than empty rhetoric and advertising to bring all the basic conservatives and their gatekeepers back into the conservative sheepfold.
As far as I'm concerned, literally nothing has changed.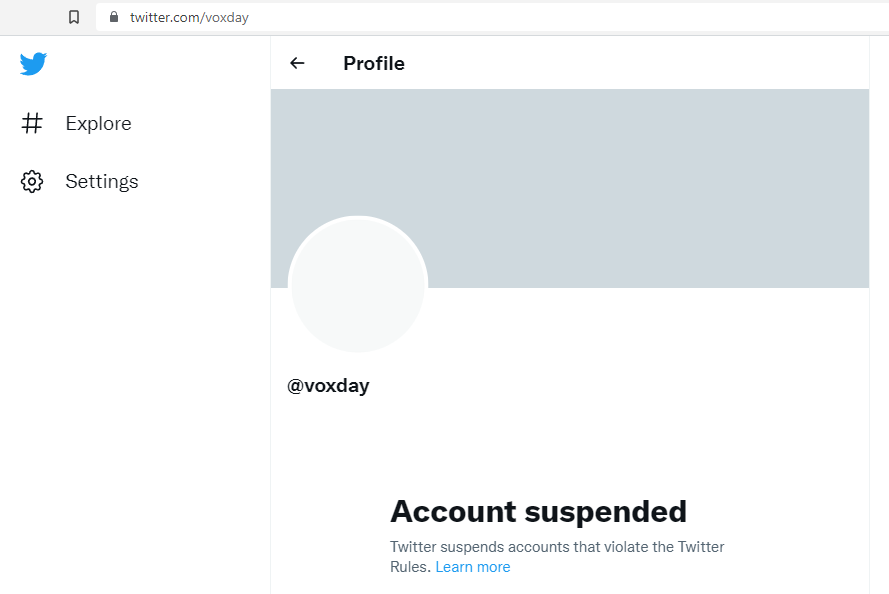 Furthermore, I note that the Enlightenment value of consequence-free freedoms of speech and expression is neither a Christian moral value nor a societal virtue. Societal virtue is determined by qualititative measures, not quantitative ones.
A society or an institution that permits everything is better described as licentious, not free, while a society or an institution that bans blasphemy, obscenity, and vulgarity is fundamentally different than one that bans the existence of opinions about historical events, sexual behaviors, and certain nations.
Musk's faction is almost certainly more libertarian and licentious than the social justice faction, but it's entirely possible that, given his predilection for dabbling with women enamored of spiritual darkness, that it is even more deeply wicked.