It's becoming more and more obvious that in the eyes of the terrified global pedocracy, Qanon is the real pandemic:
Europe's domestic intelligence and law-enforcement services have apprehensively watched the QAnon conspiracy theory migrate from the US and now consider it a significant security concern.

That assessment was given by two security officials contacted by Insider, both of whom spoke on the condition of anonymity given the nature of their work.

QAnon advocates claim that the US is secretly controlled by a cabal of politicians, celebrities, and media figures who engage in child abuse and pedophilia and that President Donald Trump will eventually move against these people. Its believers seek clues from an unknown government insider known as Q. There is no evidence to support the theory, and none of its foretold reckonings have taken place.
Now what could they possibly be apprehensive about? As for the statement that none of its foretold reckonings have taken place….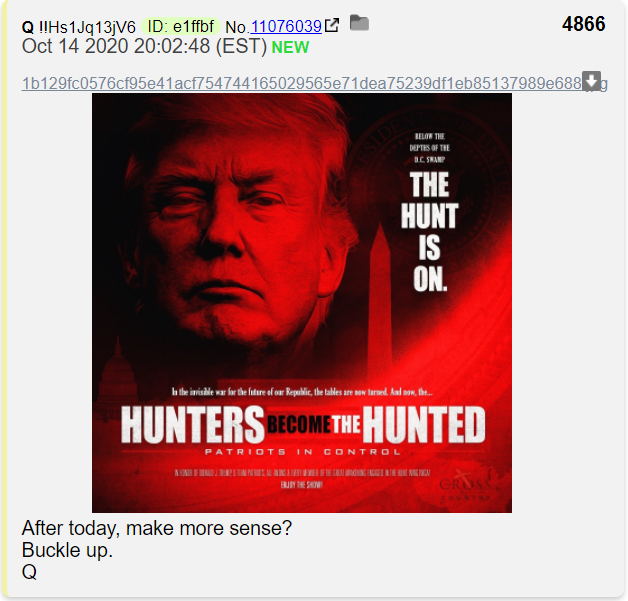 UPDATE: /pol/ says more Hunter Biden video will be released soon.
Over 30 people in the media have a copy of the hard dive and other info. We'll all be releasing everything at the same strategic time. Its gonna be like a nuclear bomb on the DNC. I might exclusively leak some stuff here shortly before we drop the bomb. I will tell you that The Bidens make Weiner look like a fucking saint and expose Joe as possibility the most crooked VP in American history.