Don't ask questions of joggers or you might lose your job or even your lease:
A Minneapolis venture capitalist's office lease has been terminated after a video went viral showing him asking a group of black entrepreneurs if they were tenants of the building and thus allowed to use its gym. In the video posted Tuesday night, Tom Austin, who is white, said he was going to call 911 on the group. He ended up calling the building's property manager instead.
Meanwhile, Minneapolis enjoys more of its vibrant diversity, as "flames erupted" and "fires broke out" for absolutely no reason at all. This is an area I knew very well, as I graduated from a private school four blocks away from one of the liquor stores mentioned below.
Diversity in action

For much of the night, the police radio squawked with call after call, as looting started first at the Target store across the street from the precinct, before spreading to other areas in the city. Dozens of businesses were either looted or torched, or both, mostly in the area of Minnehaha Avenue and E. Lake Street, but also along business corridors on the city's North and South sides.

Firefighters raced from one blaze to the next, often with police in tow for crowd control. After someone started a fire at an AutoZone store at Minnehaha and Lake, firefighters worked to douse the flames, knocking down the majority of them. But within a matter of hours, the store was ablaze again, as was a half-built affordable housing development that caught fire, sending flames more than a hundred feet into the air.

Vandals broke into Chicago-Lake Liquor, and also shattered a few windows at the Midtown Market down the block. They also targeted businesses along W. Broadway Avenue, north Minneapolis' main commercial drag, and in the Uptown area. Several pharmacies were reportedly burglarized, with suspects fleeing with handfuls of prescription pill bottles.

A Target and Cub Foods anchoring the corner of E. Lake Street and Hiawatha Avenue were looted, along with other small businesses, including Minnehaha Lake Wine & Spirits. Flames and smoke shot into the air when a nearby AutoZone auto parts store was set ablaze. As some protesters tried to put out the fire, others danced gleefully in front of it, snapping selfies.
Equalitarianism is the real problem here. This isn't about "police brutality". After all, how many stores were burned and looted when an African cop shot and killed Justine Damond at her Minneapolis home in 2017?
Anyhow, I won't mind if the joggers burn all of South Minneapolis to the ground. It's a vibrant hellhole of diversity, and perhaps a sufficiently large conflagration will shake at least some idiot Minnesota liberals out of their smug equalitarianism.
And as one socialgalactician noted, it won't be long before the word "jogger" is banned.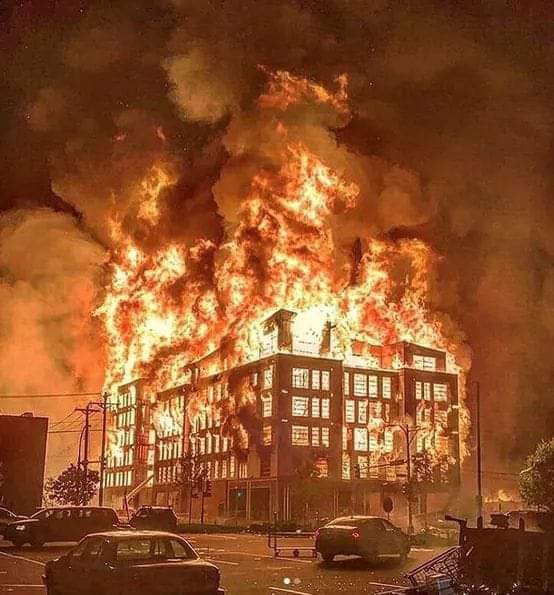 Meanwhile, Rep. Ilhan Omar, who "represents" Minneapolis in Congress, said: "Our anger is just. Our anger is warranted."
This is why you always sink the damn ships and pick your own damn cotton.